Participants and Collaborators
The Arizona Heritage Waters project is a multi-disciplinary collaboration among the state's universities, and numerous non-profit organizations, including: the Museum of Northern Arizona, Grand Canyon Wildlands Council, Grand Canyon National Park, the Hualapai Indian Tribe, and the Ecological Monitoring & Assessment Program & Foundation at Northern Arizona University.
A number of individuals have played a pivotal role in the successful implementation of Arizona Heritage Waters. Their commitment has allowed some of Arizona's most important and beautiful landscapes to be recognized, in the hopes of protecting them for future generations.
Principal Investigators
Staff
Contributors
Principal Investigators
This project represents the combined efforts of researchers and resource managers from numerous institutions around the state. The following people are the project's principal investigators: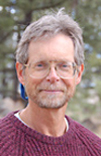 Dr. Larry Stevens
An independent consulting ecologist and an adjunct faculty member of Prescott College and the Department of Biological Sciences at NAU. Stevens works closely with Grand Canyon Wildlands Council and is an Honorary Curator of Ecology and Conservation Collection at the Museum of Northern Arizona. Dr. Stevens is currently the Curator of Ecology and Conservation at the Museum of Northern Arizona. He is an avid natural historian and river runner, and has spent the past 30 years engaged in ecological research on rivers in the American Southwest.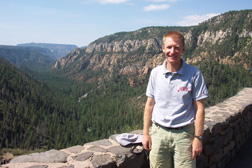 Dr. Abe Springer
Abe Springer is an Associate Professor of Geology in the Department of Geology at Northern Arizona University and he is the NAU Water Coordinator for the Arizona Water Institute. He grew up on a small grain and sheep farm in rural Central Ohio. He received his B.A. in Geology from the College of Wooster and his M.S. and Ph.D. in hydrogeology from The Ohio State University. Since arriving at NAU in 1994, he has become an avid trail runner. Among the courses he has taught at NAU are hydrogeology, geology of Arizona, environmental geology, applied geology, groundwater modeling, contaminant transport modeling, university colloquium, and many others. Dr. Springer and his students study local and regional groundwater flow systems and human impacts on them, apply principles of sustainability to aquifer management through models, quantify the hydrological function of groundwater dominated ecosystems, the role of land-use change and disturbance on groundwater flow systems, and restoration of riparian ecosystems. Most of these studies are interdisciplinary and consist of a mix of field and lab work, and basic and applied research. He has collaborated with ecologists, botanists, plant physiologists, foresters, land managers, engineers, and many different sub-disciplines within the Earth Sciences. Funding for these studies has come from many different local, state, and federal agencies and entities and from private sources. Dr. Springer and his students have studied over 500 springs the past 10 years in the Southwestern U.S and beyond. With colleagues, he has developed a new, comprehensive spring classification system.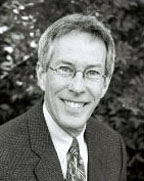 Dr. Robert Glennon, Esq.
Robert Glennon is the Morris K. Udall Professor of Law and Public Policy in the Rogers College of Law at the University of Arizona. His professional activities include serving as Water Policy Advisor to Pima County, Arizona; as a member of American Rivers' Science and Technical Advisory Committee; and as a commentator and analyst for various television and radio programs. His best-known work is Water Follies: Groundwater Pumping and the Fate of America's Fresh Waters (Island Press, 2002), the first book ever published to focus on the environmental problems caused by groundwater pumping. He holds a J.D. from Boston College Law School and an M.A. and Ph.D. in American History from Brandeis University.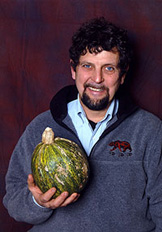 Dr. Gary Paul Nabhan
Gary Paul Nabhan is Director of NAU's Center for Sustainable Environments and a tenured faculty member in the Department of Applied Indigenous Studies and Environmental Science at Northern Arizona University. Dr. Nabhan co-founded the conservation group, Native Seeds/SEARCH, spearheaded the Ironwood Alliance, initiated the Traditional Native American Farmers' Association, and established the Renewing American's Food Traditions Consortium. His work has been widely anthologized and translated, and has earned the John Burroughs Medal for Nature Writing, a Western States Book Award, and a Lannon Literary Fellowship. Dr. Nabhan has also been awarded a MacArthur "Genius" Fellowship and a Lifetime Achievement Award from the Society of Conservation Biology. Dr. Nabhan's latest book is entitled Why Some Like it Hot: Food, Genes, and Cultural Diversity (Island Press, 2004).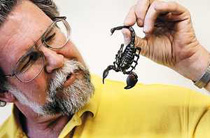 Carl Olson
As the Associate Curator of the University of Arizona Insect Research Coalition and Department of Entomology, lecturer Carl Olson has spent a lifetime sharing with others about the vital role that insects play in the ecosystem. Earning the nickname "bugman" for his obvious insect-driven enthusiasm, Carl teaches classes like Aquatic Entomology and Insect Biodiversity & Land, and develops outreach programs for the general public. Carl's research interest in aquatic entomology has taken him to the remotest stretches of the American Southwest while investigating the diverse and fascinating species that live in isolated desert springs.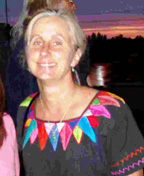 Dr. Laura Monti
Dr. Laura Monti is currently a Research Professor in the Department of Applied Indigenous Studies at Northern Arizona University. Before her tenure at the University, Dr. Monti served as the Mexico Program Director for the Amazon Conservation team. She has worked throughout Latin America and the southwest U.S. on projects involving community health, Native foodways, marine turtle conservation, and community-based natural resource planning. Dr. Monti initiated the Native Foodways and Diabetes Prevention Project. She holds a B.S. in Nursing from Maryville University, an M.S. in Community Health from St. Louis University, and a Ph.D. in Arid Land Resource Sciences with a minor in Anthropology from the University of Arizona.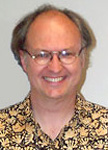 Dr. Everett Shock
Dr. Everett Shock is a Professor in the Department of Geological Sciences and Department of Chemistry & Biochemistry, and Director of the W.M. Keck Foundation Laboratory for Environmental Biogeochemistry at Arizona State University. Dr. Shock is well published in his field, and serves as an editor for AGU's Biogeoscience Editor's Choice Virtual Journal, Earth and Planetary Science Letters, Geochemistry, Geophysics, Geosystems, and Geofluids. He has served on the Committee on Planetary and Lunar Exploration for the National Research Council and on the Board of Directors for the Geochemical Society. Dr. Shock holds a B.S. in Earth Sciences from the University of California at Santa Cruz and a Ph.D. in Geology from the University of California at Berkeley.
Staff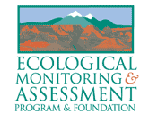 The Ecological Monitoring & Assessment Program at Northern Arizona University has played a significant role in the development and organization of the Arizona Heritage Waters Project.
Through the Ecological Monitoring & Assessment Program & Foundation, Northern Arizona University and land stewards of the Colorado Plateau have established an innovative framework for use-inspired research, data collection and dissemination for the natural and social sciences. Scientists, faculty, students and land-managers work together to advance our understanding of how to sustain healthy ecosystems and minimize human impacts.
The following members of the EMA Program team have been instrumental in the realization of Arizona Heritage Waters.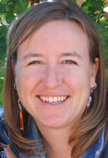 Janet Lynn
Janet Lynn is the Research Coordinator at the EMA Program with expertise in wildlife management with a particular emphasis in migratory songbirds throughout the West. A returned Peace Corp volunteer, Ms. Lynn specializes in working within a diversity of cultures and organizations, including public and private wildlife and land management entities in the southwestern U.S. through Central America. Currently, she works to provide the Colorado Plateau's land managers with quality scientific information to make sound stewardship decisions. She holds a B.S. in Wildlife Biology and Management from Colorado State University and a M.S. in Forestry from Northern Arizona University.

Catherine Woodwell
Catherine Woodwell is the Graduate Intern at the EMA Program. She is currently a second-year master student in the Liberal Studies Program: "Visions of Good and Sustainable Communities" at Northern Arizona University. Her research focuses on environmental policy with a particular emphasis in endangered species regulation, legislation, and public participation. Miss Woodwell has also been active in a student-led movement to increase sustainability initiatives on the NAU campus, and is organizing a March 2008 student workshop on the interdisciplinary implications of climate change.
Contributors
We would also like to thank the numerous individuals who have contributed the information on each Arizona Heritage Waters site. This project would not have been successful without your input. Thank you for working to protect and recognize the extraordinary places of Arizona.